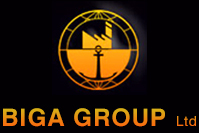 Our presence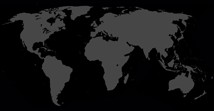 News
ITW composite materials Problems caused by abrasion, cavitation, erosion, corrosion, chemical influences and various physical impairments in the ship, offshore and industrial program are solved very fast, in a quality and efficient way by the use of special composite materials for repair. From November 2014, Biga Group is the general representative, distributor of Devcon, Densit, IRATHANE Futura and Korrobond brands for the area of Croatia, Slovenia, Bosnia and Herzegovina, Serbia, Macedonia, Montenegro, Kosovo and Albania and also uses that brands in its everyday work.
VOESTALPINE WELDING BÖHLER / UTP An authorized service partner In 2012 Biga Group Ltd. created a strong business cooperation with the Voestalpine Böhler Welding Group and become their authorized service partner. From that cooperation we established a 24/7 technical support with help of world renowned Voestalpine experts in the field of metallurgy and welding. In our workshops in Labin and Koper we have an extensive stock of of special welding consumables of high quality.
SALVAGE Biga group have formed special team for rescue at sea. Our success is due to our key added value: the synergy between the world's best salvage experts, unrivalled engineering capacities and back-up potential. This synergy provides the basis for our versatile and smart solutions which distinguish us from our competitors.
www.salvage-rescue-service.com
TECHCORE Database about performed remediation and applications created by experience Guided by extensive experience in remediation and application in the ship, offshore and industry program worldwide, Biga Group has created a computer generated base of repairs and applications, TechCore®. TechCore® is a database with more than 3,500 completed more demanding remediation and applications accompanied by researches, studies and other technical documentation, photos, videos and analysis.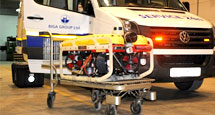 R.O.V Constant investment in development and new technology allows us to provide efficient and inovative solutions to our clients. The ROV (Remote operated vehicle) enables recording, organising and sending data through cables unto the unit which the pilot uses for the management of the Rov functions. Rov devices have the latest additional equipment (gps,sonar). Every recorded data and parameters are being monitored onto screens and are automaticly being saved on dvds or other media for detail analysis and viewing according to one\'s needs.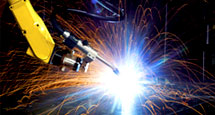 AUTOMATIZED SYSTEM OF FACING Biga Group has introduced in its workshops and partially on the pitch a completely automatized system of facing using MIG-MAG and TIG procedures. It bought one automatized robot arm for the workshop and portable automatized arm for the pitch and workshop (MIG-MAG / TIG).