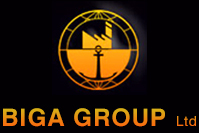 Our presence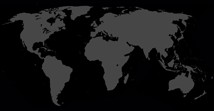 Technology and profesional surveillance
Welding is a complex procedure. There is no doubt that will be impossible to perform state-of-art projects in the shipbuilding, industry and off shore without modern technology of welding.
Biga Group provides you:
- Draw up plans for welding projects
- Draw up plans for welding control
- Draw up technological procedures
- Periodic inspection of facilities in exploitation
- Supervision during the fabrication and assembly of welded structures
- Certification of welding procedures
- Preparation of project documentation and testing of pressure vessels
Details are the key component of welding technology.
We provide professional supervision in the ship's, industrial and off-shore program. A team of specialized and professionally qualified engineers, continuing education and great perennial experience are only some of our distinguishing qualities.
Authorized Service Partner
The number of registered works: 28
The number of registered works: 51
The number of registered works: 61
The number of registered works: 46
The number of registered works: 8
The number of registered works: 0
The number of registered works: 41
The number of registered works: 19