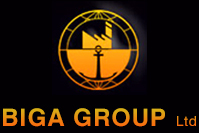 Our presence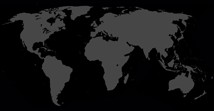 R.O.V. (Remote operated vehicle)
R.O.V. is submersible controlled by R.O.V. pilot through the surface unit which performs numerous underwater tasks. To be able to perform their tasks, submersibles have driving engines with blades that enable underwater movement of vehicles in all directions. Submersible is equipped with cameras, lighting and various sensors and tools according to their needs (GPS, sonar, mechanical arm, devices for testing metal or anodes).
The whole system is controlled by computer and electronic assemblies that collect, organize and send through a cable information to the surface control units from where pilot uses commands to control all vehicle functions. Recordings and all parameters are monitored on screens and stored as an electronic record on a DVD or some other medium for storage and further analysis and use.
SEAEYE FALCON features:
- 300 m, 14 kg equipment (payload)
- up to 450 m depth with (up to 1100 m with F2 optical cables)
- Direct current magnetic thrusts with high speed feedback
- 4 vectorized and 1 vertical propeller
- 50 kgf push with 1:1 power to weight ratio
- Integrated diagnostics system
- High resolution colour camera
- Variable LED lighting of 6400 Lumens
ROV Instruments:
- CP - probe
- WTM measurement (Cygnus)
- Trimble DGPS navigation system
- Tritech sonar
- Hydro pro software
ROV Tools:
- Single function jaws manipulator and scissors
- Cleaning brush
Annually, Biga Group perform about 30 interventions in ship's program, about 10 in off-shore and about 5-6 interventions in the industrial program.

In cooperation with our 2 subcontractors, we were working for companies like CHEVRON, SHELL, TOTAL, MOBIL AND BOURBON.