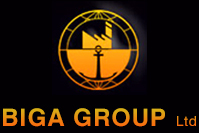 Our presence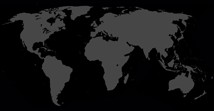 Special repair welding and re-welding
Repair welding is a complex technological discipline that requires some specific knowledge and skills. Besides knowing the function of parts to be repaired, required is also appropriate metallurgic knowledge about materials used for such repair.
Personally developed state-of-art welding technology, more than 1000 repairs annually, the most sophisticated equipment, 86 certified welding procedures, guarantee of quality of performed works. Welding procedures:
- REL, TIG, MIG-MAG, AUTOGENOUS WELDING, EPP, METALIZATION Materials:
- Unalloyed steels, low-alloy steels, high-alloyed stainless steels, aluminium and aluminium alloys, copper and copper alloys, titanium and titanium alloys, cast iron and crucible steels. We have EN ISO 3834-2 welding certificate.
Authorized Service Partner


Work orders, photo / video documentation,
drawings / sketches, main / auxiliary documentation
The number of registered works 21

Work orders, photo / video documentation,
drawings / sketches, main / auxiliary documentation
The number of registered works: 8