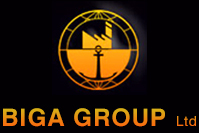 Our presence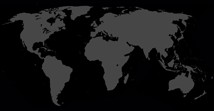 Biga Group Ltd.
About us
Since its foundation in 1997 until today the business of Biga Group is marked by a constant expansion of the offer and raising the quality of services thus achieving a steady growth.Today Biga Group works with bases in Europe and Africa.
Biga Group is ranked among:
• among the top 10 in Europe in the sector of special repair welding and facing as well as repairing boilers
• among the top 10 in Europe by the speed response to intervention and for the quantity of services offered in the ship and industry program
• among the top 100 of the most successful in Europe in the field of servicing the ship, offshore and industrial equipment and systems.By constant investment in education of employees we raise the service standards in order to provide ourcustomers with a competent assistance from our very wide offer.
The professionalism and hard work of our employees in meeting the specific requirements and needs are recognized byour customers and rewarded by their loyalty. Our intervention services are available 24 hours a day and equipped with 6 emergencyvehicles and specialized equipment located in the European Region and the Mediterranean. They are characterized by speed,complete logistics and specialized and equipped teams.
With a few very successfully determined rescue operations and after ten years of experience gained in various jobs as a subcontractor,Biga Group in 2012 has expanded its activities and established a department SALVAGE RESCUE SERVICE.(www.salvage-rescue-service.com)
We wish to gain your trust and meet all your expectations with our professional, quick and quality services.
We are on your disposal and are looking forward to our cooperation.