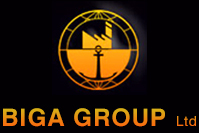 Our presence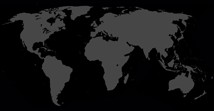 Special welding and re-welding
Our engineers have over 20 years of experience in repair welding and facing in marine, industrial and off-shore program. We provide complete solutions from testing and fracture cause analysis to development.
Personally developed state-of-art welding technology, the most sophisticated equipment, 86 certified welding procedures, guarantee of quality of performed works. Welding procedures:
- REL, TIG, MIG-MAG, AUTOGENOUS WELDING, EPP, METALIZATION Materials:
- Unalloyed steels, low-alloy steels, high-alloyed stainless steels, aluminium and aluminium alloys, copper and copper alloys, titanium and titanium alloys, cast iron and crucible steels. We have EN ISO 3834-2 welding certificate.
Authorized Service Partner


Work orders, photo / video documentation,
drawings / sketches, main / auxiliary documentation
The number of registered works 18

Work orders, photo / video documentation,
drawings / sketches, main / auxiliary documentation
The number of registered works: 4