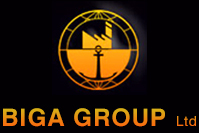 Our presence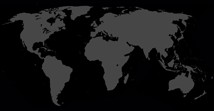 NDT testing of weld seams
There are various NDT testing procedures which enable us to ensure a high quality of weld seams: - Visual inspections
- Penetrant testing
- Magnetic testing
- Ultrasound testing
- Radiographic testing
and other particular procedures depending on the application at which welding is used.
You can count on Biga Group for any NDT testings and evaluation of your weld seams. Our experts will provide you with the best range of solutions for testing your weld seams as well as for a particular area of application of the same.
In addition, our specialists can help you select the appropriate testing methods according to your specific needs. This provides the best method for obtaining accurate results.
Proficiency in NDT Biga Group can offer thanks to:
- Perennial experience and know how
- Competence and knowledge in welding of all types of materials, and much more
Authorized Service Partner


Work orders, photo / video documentation,
drawings / sketches, main / auxiliary documentation
The number of registered works: 167
Work orders, photo / video documentation,
drawings / sketches, main / auxiliary documentation
The number of registered works: 32